Thursday, January 8, 2009
Posted by Darius Wey in "Digital Home Events" @ 03:45 AM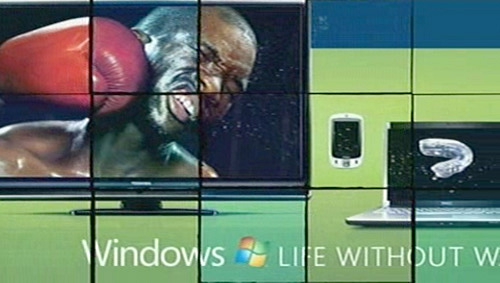 After a few minutes of beatboxing and a seemingly enthusiastic Gary Shapiro introducing Steve Ballmer on to the stage, Microsoft's keynote was under way. This was Ballmer's first keynote at CES since taking over from Bill Gates, who delivered it for the first time almost 15 years ago and has traditionally done so up until last year. The question on everyone's mind was whether this keynote would be as memorable as the last. In a time when the very word, "recession", strikes fear into both consumers and businesses, would Microsoft have enough up its sleeve to turn 2009 into a year of ambition, innovation, and prosperity?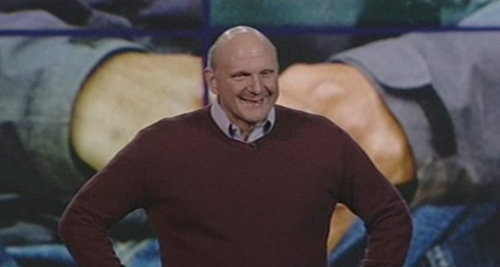 Ballmer kicked things off with some light humour. He had apparently received a deluge of messages and words of advice leading up to CES.
One from Bill Gates: "There are always two conventions going on during CES - make sure you go to the right one." Apple fans know the other.
And another from Jerry Yang: "Steve, why do you keep ignoring my Facebook requests?" Ouch.
From there, Ballmer adopted a more serious tone and stressed that Microsoft had delivered many positive outcomes in the industry, helped lift many families to the middle class, and would continue to drive innovation and make a difference. He made clear that as the recession ripples across the globe, reduced expectations were a natural response and there would be a temptation to temper optimism and scale back ambition. Yet despite all that, he still believed that our digital lives would only get richer, and Microsoft would be there every step of the way. Just last year alone, the company channeled more than eight billion dollars into R&D.
But just how rich can our digital lives become?
The original vision was to have a PC on every desk and in every home. However, Ballmer recognized that today, only a billion or so have a PC. The aim now was to make computing more accessible and more affordable for the next billion or so people, which we are currently witnessing in the booming netbook market and OLPC initiative.
Another vision centered on convergence - an amalgamation of displays, the phone, and the PC to deliver a seamless ecosystem for this idea of "anytime, anywhere" computing. Over one billion mobile phones are sold each year. Ballmer noted that in emerging markets, it is the phone that is often people's first experience with computing, and that smartphones will soon be ubiquitous to the point that they will make up over 50% of the mobile phone market. In the world of TVs, while resolutions have improved, capabilities have largely remained the same. Ballmer anticipated that TVs will soon become more sophisticated and connected, and that the boundary between the PC and TV will eventually dissolve.
Ballmer then went on to discuss our interaction with computers and other devices. He believed that it would evolve in more natural ways. Natural user interfaces such as speech, gestures, and handwriting would become mainstream, although the keyboard and mouse would still have its uses. We're currently seeing examples of this in the upcoming Windows 7, Surface, and touch-enabled smartphones.
Microsoft's last area of opportunity - at least in the short-term - would be in connected experiences. Until recently, we've been largely disconnected when moving from one device to another. But these barriers are slowly crumbling, thanks to the cloud. Ballmer believes that nailing this would deliver a huge breakthrough in computing.
To help realize these visions and areas of opportunity, there is Windows, which Ballmer tagged as a linchpin and the centre of people's technological solar system. What was once simply a PC operating system for the masses would soon become a phone platform and cloud platform for the masses, but it would not be possible without the cooperation of hardware manufacturers. Ballmer recognized their efforts in delivering innovative hardware for Windows to run on.
---