Thursday, January 8, 2009
Posted by Darius Wey in "Digital Home Events" @ 03:45 AM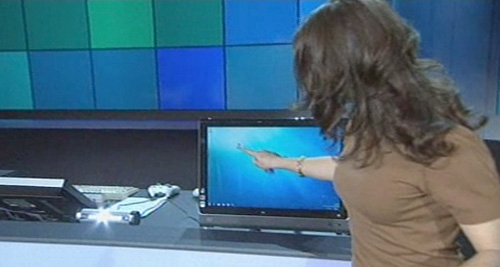 Next up, a touch demo! Jones used her finger as a replacement for the mouse to drag-and-drop a few files. She then opened an application called Surface Globe - think Live Search/Virtual Earth, but touch-capable. One finger to move around, a two-finger spread to zoom in - it was like watching a fullscreen version of Google Maps on the iPhone, but it wasn't long before she showed off some unique ways to control the map. With two fingers, she was able to tilt the orientation of the map and zoom right in to see three-dimensional representations of the buildings in Manhattan.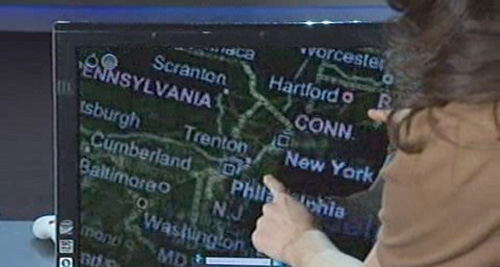 Jones moved on to Windows Mobile to announce that the new Internet Explorer would soon come pre-installed on new Windows Mobile phones, which most of us knew about, anyway. She demonstrated it on a Palm Treo Pro for a brief moment. Scrolling seemed a little choppy, which may end up being enough to keep you glued to your third-party browser of choice.
There was also a brief demonstration of panoramic shots on the Samsung Omnia, and how simple it is to upload that content to Windows Live.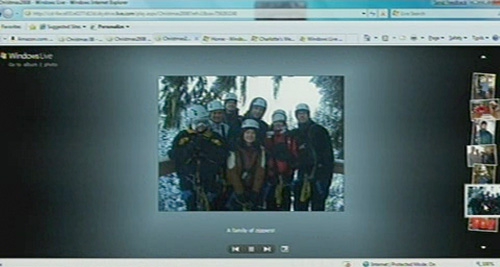 It was on that note that Jones decided to demonstrate some of the new and improved features in Windows Live. First, she touched on the new home.live.com, which went live (excuse the pun) late last year. She showed off a one-click Silverlight slideshow, integration with Twitter, Flickr, and Yelp, and an accelerator box, which helped her translate a Russian phrase to English. Other than that, there wasn't much else to wow the crowd.
Next up was a look at Microsoft's efforts in adding a social and search aspect to Hotmail. Jones demonstrated a Quick Add pane, which took the hard work out of looking up a business address and pasting it into the body of an e-mail. No word on a release date for said pane, other than "coming soon".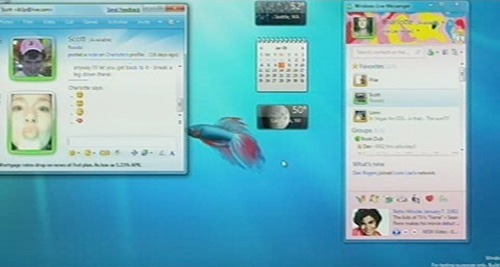 Jones' stage time ended with a look at Messenger. Having used the application myself, I can say that it's a lot cleaner and faster than previous versions of Messenger. However, none of that was covered in the demo. Instead, Jones decided to touch on what some would argue as a trivial feature known as video tiles or dynamic display pictures, where said tiles/pictures animate according to emoticons used in a conversation. If you want happy, sad, or a wink, it's there. If you want "Kissy Lips" (in Jones' own words), it's there, too.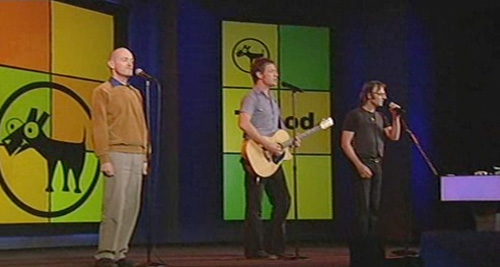 Australian musical comedy act, Tripod, took the stage as an intermission prior to Robbie Bach's appearance.
---