Thursday, January 8, 2009
Posted by Darius Wey in "Digital Home Events" @ 03:45 AM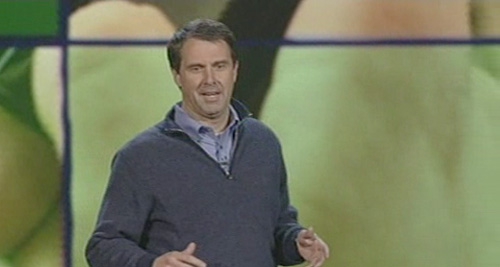 Bach commenced with a spiel on connected entertainment, stressing that it wasn't just about connecting devices, but connecting friends and family, too. In other words, delivering a great social experience, which we're seeing now in Xbox Live and the Zune Social.
Bach revisited some of the major announcements and milestones of 2008. He touched on Ford Sync, which will receive an update later this year, along with a new version of Tellme. Sadly, there was no cars on stage to see any of it in action. He also touched on the excellent performance of the Zune platform. By the end of last year, there were two million in the Zune Social, and more people are currently embracing the concept of subscriptions, especially now that Microsoft is offering monthly credits of ten songs to Zune Pass subscribers.
There were more statistics to be discussed as Bach moved on to TV. He noted that it was a great year for Media Center, with over ten million unique users accessing content, and the average session time being ninety minutes. Microsoft's IPTV solution, Mediaroom, grew 250% to nearly two-and-a-half million people worldwide. Later this year, Microsoft and Singtel will launch Mediaroom Anytime, enabling viewers to access previously aired shows without the need for recording.
Xbox enjoyed another great year - in fact, the best holiday season and best year ever to date. Over twenty-eight million consoles have been sold in thirty-six countries, and the Xbox 360 currently has an industry-leading attach rate. Xbox Live is currently composed of seventeen million users worldwide, which represents a growth rate of 70% in 2008. Just the last three months alone saw three million people join the service.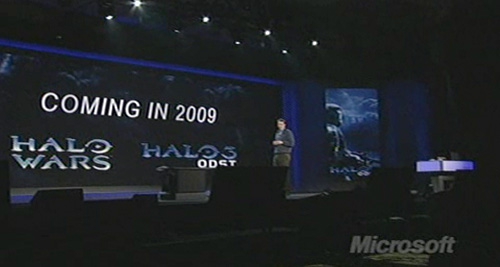 Bach then moved on to the year ahead and kicked it off with a look at upcoming releases in the Halo franchise. Halo Wars will hit shelves on February 28, with a demo expected on Xbox Live on February 5. Halo 3: ODST will ship in the fourth quarter. Both are for the Xbox 360.
Update: Microsoft has just announced new release dates for Halo Wars. For Australia, New Zealand, Japan, and other parts of the Asia-Pacific, expect it on February 26. For Europe, expect it on February 27. The US, Canada, Mexico, and South America will have to wait until March 3.
Sometime in the second quarter, Microsoft will launch its live, social, and interactive channel, Primetime. You'll be able to team up with your friends, and participate in and experience live events such as the 1 vs. 100 game show.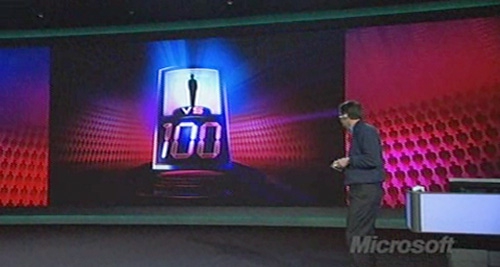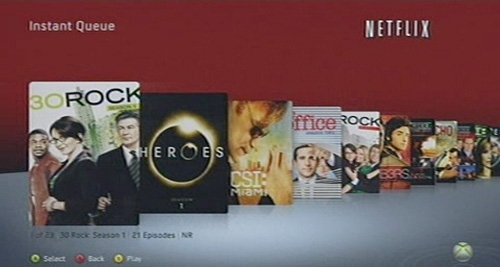 After a couple of problems with a wireless controller, Bach demonstrated real-time streaming of 30 Rock via Netflix. Later in the year, Microsoft will release a Netflix application for Windows Mobile, allowing you to manage your Netflix queues quickly and easily.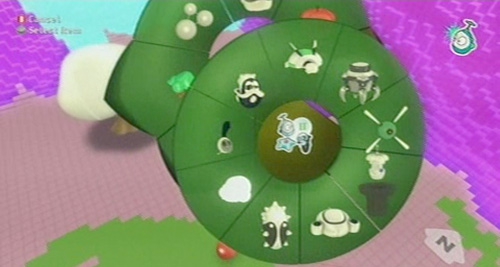 The Community Games channel will launch later in the year, offering a medium for developers to develop and sell their own games. Kids won't be left out either, with the Kodu Game Creator set to teach kids programming concepts and enable them to create and distribute their creations.
Bach introduced Sparrow, a twelve-year old girl, on to the stage to demonstrate Kodu. What followed was a wild demo of complex workflows being created and managed at a pace that not even the crowd could keep up with. In just a few minutes, Bach and Sparrow were battling it out in her newly-created world. All in all, a very impressive effort by the girl.
---