Thursday, November 2, 2006
Posted by Darius Wey in "Zune Software" @ 08:15 PM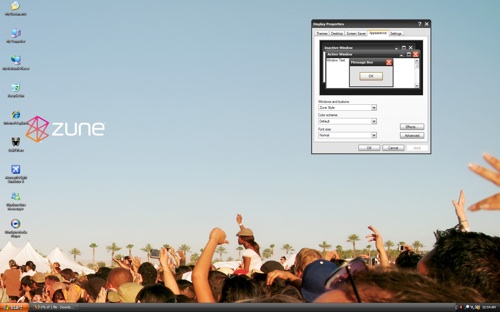 Click above for a larger version (1680 x 1050, 336KB).
Deep within the innards of the
Zune Software page
is a free Zune Desktop Theme for Windows XP. Download and install it and you'll see a new UI sporting Zune-like colours (dark grey and bright orange) and Zune wallpaper for standard and widescreen displays.
Go get it
, especially if you grow weary of the common Luna blue.
---