Wednesday, April 1, 2009
Posted by David Tucker in "Zune News" @ 11:30 AM
"While the picture to the left is confirmed to be a fake, we may know what the actual "Zune touch" will look like sometime this summer. My source is a user by the name of VolvoShine on twitter."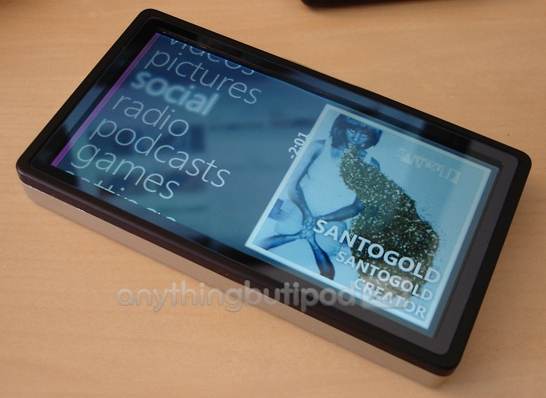 Zune needs something big for the holiday season and while I have no idea how accurate this rumor from Cruleworld's Lifestream may be, I think it would be a good release. And while the picture we've seen is a known fake, a touch version of the Zune would be very similar I think. I mean, there's really not much you can do with a touch device as far as looks. Its going to be a screen and maybe a button!
The Zune would do well with a larger screen for video. Especially if they could ever get some sort of subscription service going. I'm not letting go of that dream! My only hope, if this were announced, is that it used an HDD rather than flash memory because I don't feel that flash gives you a good value for your money with a device like this.
---