Tuesday, January 16, 2007
Posted by Jason Dunn in "Zune Events" @ 03:30 PM
Vaja makes four
fantastic cases for the Zune
, but the high-end case Balance case is the gorgeous one you now have a chance to win. They've been kind enough to sponsor a contest right here for Zune Thoughts readers, giving us
10 of these fully-customized cases
, valued at between $60 and $110 each depending on how you customize the cases (making this an $1100 contest if all the winners pimp out their cases).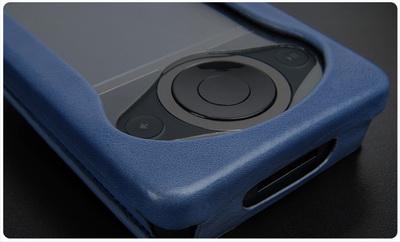 The Vaja contest is easy to enter: simply post a message in this thread telling me one thing that you like about Vaja cases in general, or Vaja the company. Take a
look at their Web site
, their approach to design, and tell me what you like most about Vaja. Also, is there some type of case you'd like to see Vaja make for the Zune or another product entirely? Let them know in this thread! One post per person. The contest will run until
Tuesday the 23rd of January at 11am
, when I'll draw
10 entries at random
and the winner will be able to order a fully customized Vaja Balance case.
---