Tuesday, December 26, 2006
Posted by Darius Wey in "Zune Talk" @ 03:00 PM
"Microsoft's Zune Masters program hasn't started yet, but today Zunerama got an insider's glimpse into this exclusive club. As we reported earlier, Zune Masters are 18-22 year olds selected by Microsoft to be an elite team of Zune ambassadors. According to our source from inside the program, 163 Zune Masters have been chosen; there will be 200 in all. Each Zune Master receives a welcome kit consisting of a limited edition 30 GB Zune player (pictured, showing artwork on its flipside), ten Zune T-shirts, a custom Zune Masters messenger bag and insulated cap from The North Face, and Zune posters."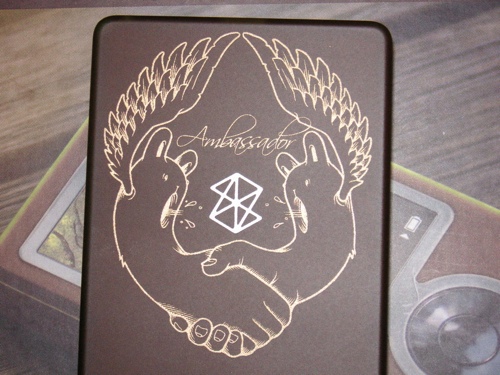 Details of Microsoft's
Zune Masters
program are slowly pouring in, with
Zunerama
recently lifting the covers off some of the goodies that each ambassador receives. It'll be interesting to see just how successful this promotional campaign is. The pessimist in me is saying that while it may help improve public awareness of the device's existence, it won't boost sales dramatically, which is what Microsoft really needs if it hopes to share the limelight with Apple over the coming years.
---