Monday, September 7, 2009
Posted by Jason Dunn in "Zune Accessories" @ 07:00 AM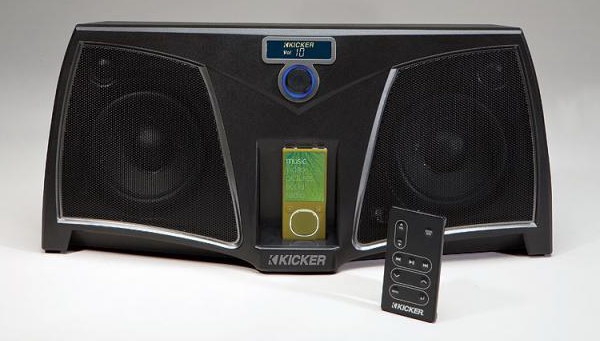 Product Category: Speaker dock
Manufacturer: Kicker
Price: $114.99 USD (Zune.net sale price) or $176.99 (Amazon)
System Requirements: Compatible with Zune 30, Zune 4/8/16, Zune 80/120, and technically the Zune HD.
Pros:
Excellent sound - crisp highs, solid bass response;
Has auxiliary audio input so can act as computer speakers;
Works with all Zune models, including the Zune HD (the remote doesn't work with it however).
Cons:
Remote control is a bit strange, and there's no place to store it;
No battery-powered option, which is important for some people;
Darth Vader-inspired design may not be for everyone.
Summary: I've had a Kicker ZK-500 for quite a while now, but never quite got around to reviewing it - it's a character flaw of mine that I'll sometimes start working on a review but not finish it - but seeing as Microsoft is selling the Kicker ZK-500 from their online store right now for a mere $114.99 USD, I knew that I had to share my thoughts quickly before the sale ends. This is one great-sounding speaker dock! Read more...
---