Monday, March 2, 2009
Posted by Jason Dunn in "Zune Talk" @ 05:31 PM
There's an update coming to Zune, but it's not what some of us were hoping for. I'm at the Microsoft MVP Summit right now and was in a meeting with Jessica Zahn where she shared the information about this update. And unlike most of what's being discussed here, this topic wasn't under NDA so I can share the information with you.
Zune.net and Zune Marketplace will be down tonight, starting at 9pm Pacific Time, for several hours to facilitate this update. There's no device update, nor any desktop software update. So what does the change entail? First, they're moving to a new datacenter, from Seattle to another part of Washington. Everything Zune is getting moved over to the new datacenter, and while users might not notice a difference right away, the new datacenter has room to grow as Zune grows. Nothing too exciting there.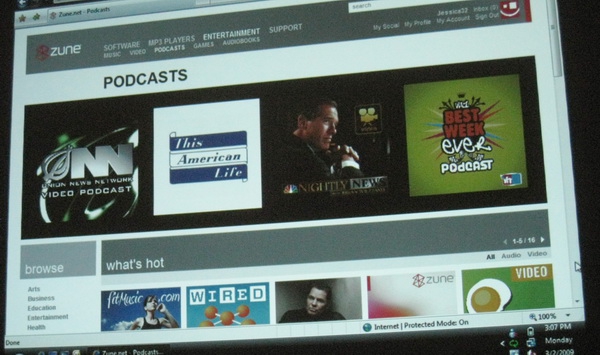 Figure 1: The podcasts page on Zune.net.
There are two features coming in this update that aren't related to the data centre. The first is that audio and video podcasts are now available for subscribing and streaming (audio only) to on Zune.net (shown above), using Silverlight. There are 12,000 podcasts available, making Zune.net one of the largest audio podcast libraries online. The bad news, and you knew this was coming, is that this is a US only feature - the streaming audio will not function if you're outside the US. Read more...
---