Friday, August 24, 2007
Posted by Jason Dunn in "Zune Hardware" @ 05:00 PM
"Who wouldn't love to have online radio on the go? The new Wi-Fi enabled Venzero LINQ, which will first be presented to the public at the IFA trade show in Berlin, turns this dream into reality. In addition to Wi-Fi capability, the Venzero LINQ also offers other enticing features. The quickly increasing number of WLAN hotspots and the versatile Venzero LINQ make it possible to catch your favourite internet radio stations virtually anywhere: the integrated Wi-Fi receiver lets you to listen to online radio streams. Thanks to the useful feature to sort by genre, country and language, you can easily choose from the wide variety of internet radio stations. You can even bookmark your favourites. Via Wi-Fi you can also stream music from your PC's Windows™ Media Player 11."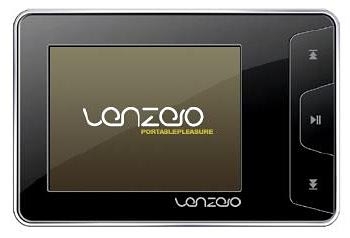 It looks like the Zune has some new competition in the form of the Venzero LINQ. I've never heard of this player, or even this company, but they've using WiFi in a different, but more practical way than the Zune is. I think the
Sansa Connect
has the best use of WiFi features so far, but I guarantee that I'd want to listen to Internet radio or stream music off my computer at home (locally, while I'm at home) more often than I get the opportunity to share music that times out with another Zune user.
I really had high hopes for the WiFi on the Zune, but wasn't too surprised when out of the box it didn't do much with WiFi (actually, out of the box with the 1.0 firmware it didn't do ANYTHING with WiFi). What I was expecting was, maybe three months after launch, they'd release the update they didn't have time for when they had to ship the final software off to the factory for production in August or September of last year. You know, a software update that would have some cool, useful WiFi features. That update never came, and here we are nearly a year later and the WiFi on the Zune remains an unfulfilled promise.
---