Thursday, February 28, 2008
Posted by Jason Dunn in "Zune Media" @ 04:05 PM
"In anticipation of the upcoming release of the "Heroes" soundtrack album from NBC Universal, "Heroes" executive producer and director Allan Arkush has crafted five unique music video podcasts that will be exclusively available for free download on Zune Marketplace. Each video short features exclusive edits of "Heroes" footage set to select tracks from the album. Nada Surf's "Weightless" provides the soundtrack to the first video, which debuts February 29 on Zune Marketplace and MSN (http://tv.msn.com). Four additional music video podcasts will roll out on Zune Marketplace leading up to the album's release on March 18. The podcasts will feature the exclusive new releases "He's Frank" by Brighton Port Authority featuring Iggy Pop, "Not Now But Soon" by Imogen Heap and "Keeping My Composure" by The Chemical Brothers featuring Spank Rock, as well as "Man In The Long Black Coat" by Bob Dylan. "Heroes" fans can collect all five and easily sync them to their Zune portable media player to watch on the go."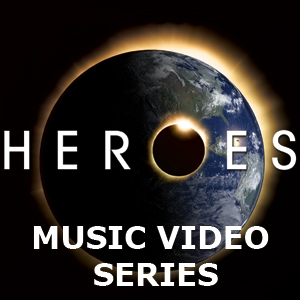 If you're a Heroes fan (and I count myself among that group), this will definitely interest you - the music on Heroes has always been quite unique and compelling. Want to subscribe with your Zune software?
Hit this link
. Full press release after the break.
Read more...
---