Wednesday, July 6, 2011
Posted by Jason Dunn in "Zune News" @ 11:22 AM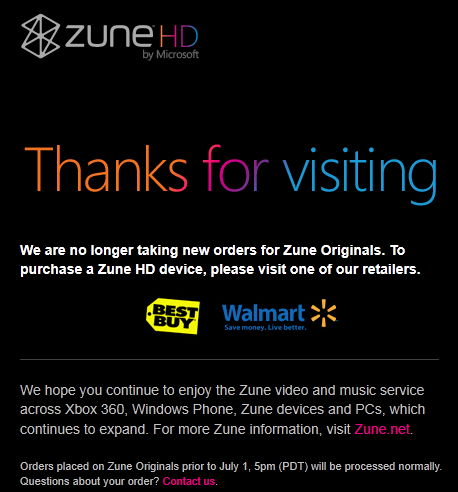 There have been a few updates in the world of Zune over the past week or so.
First, Microsoft has discontinued Zune Originals. That's right, no more custom Zune HDs are available for order. I did a little eye-roll when this happened, because I wanted a 64 GB Zune HD but was waiting for the price to drop a little more. Looks like I waited too long! The Zune Originals Web site says to go look for a Zune HD at Best Buy or Wal-mart, but good luck with that. Zune all but died at retail a long time ago.
In the same week, the Zune team released nine new Zune HD apps, along with updates for a few older apps. Anythingbutipod has the full breakdown on the new apps. I'm in Canada, and despite the announcement two full months ago about the Zune HD apps coming to Canada, I'm still seeing this ugly error when I try to browse the Zune HD apps in the marketplace: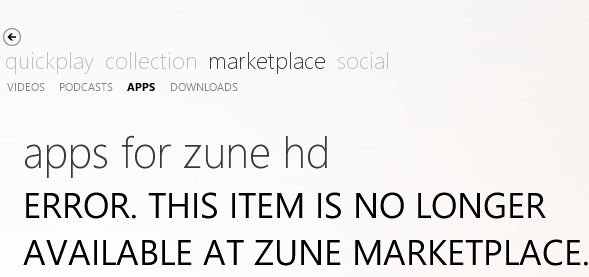 Lastly, there's software update for the Zune HD that takes it from 4.5 Build 109 to 4.5 Build 114. I have no idea what it adds or changes, because Microsoft doesn't release changelogs about the update.
It baffles me as to why Microsoft continues to release apps for a product they've ignored and marginalized in an epic way. I mean, what's the point?
---