Monday, June 8, 2009
Posted by Jason Dunn in "Digital Home Articles & Resources" @ 11:14 AM
"Meeting with Microsoft's Scott Austin to talk about Xbox Live, there was little expectation of sexy reveals or big news, and what we saw during the briefing wasn't flashy in any way. But there was still some really good news for Xbox 360 owners: Microsoft is getting set to update Xbox Live in a number of ways to make it easier to find and buy content. The big news is that games will be priced in your local currency, and you'll be able to buy with a credit card, bypassing the point system altogether. That's not all."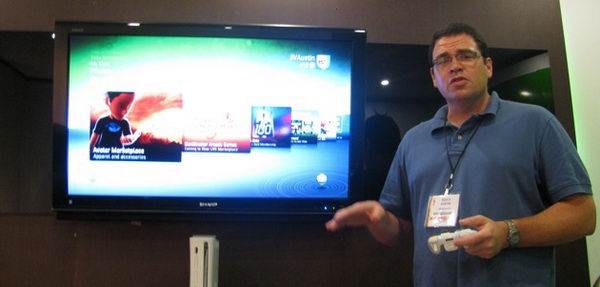 One of the things that really irritates some people about the Xbox Live system is the reliance on points for purchasing content - and because the Zune ecosystem is so closely tied to that of the Xbox, over on the Zune Market place points were the only choice for buying content. That's changing, at least on the Xbox side of things - purchases will be listed in local currency costs (that's dollars and cents) and you'll have the option to pay via a direct charge onto your credit card, or you can use points if you have them. That will be great for renting movies - it always ticked me off that I had to bust out an Xbox Points calculator to figure out how much an HD movie was really costing me.
Here's my hope: the Zune Marketplace will be able to transition over to a cash-based system rather than being reliant upon Xbox Live points. There are some people that absolutely loathe the points system, and if the Zune Marketplace can reach parity with iTunes and Amazon's MP3 store by charging dollars instead of points, I'll all for it.
---