Friday, November 14, 2008
Posted by David Tucker in "Zune News" @ 07:45 AM
"This week I am talking Jason Dunn from ZuneThoughts.com a great resource for Zune owners. Earlier this year the Zune firmware and software was updated and I talk to Jason about what's new on the Zune devices and the updated Zune desktop software."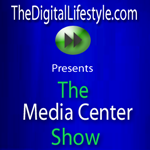 Yesterday, Ian Dixon released the latest podcast of "The Media Center Show". The interview was with someone you may be familiar with, our own senior editor, Jason Dunn. (If you're not familiar with Jason, well, then welcome to Zune Thoughts!)

Ian and Jason spend an hour talking about the Zune G3 updates. If you're looking for a new podcast to add to your rotation, Ian's looks like a good one but at the least you should follow this link to listen to the interview!
---