Tuesday, May 27, 2008
Posted by Darius Wey in "Digital Home News" @ 10:30 AM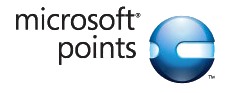 What if filling up on
Microsoft Points
was as easy as picking up your phone and having the cost added to your phone bill? That's how it is for
NTT DoCoMo users in Japan
, and hopefully, that's just a starting point.
If Microsoft is working with other carriers to make this available around the world, great. If not, they probably should. A vast majority of Xbox Live Marketplace and Zune Marketplace users
probably have a mobile device
of some sort - some have their reasons against directly linking their Windows Live ID and credit card together, while others don't always want to make the trek to their local store to pick up one of the many Microsoft Points cards on offer, so this third option makes a lot of sense.
---