Thursday, March 1, 2007
Posted by Darius Wey in "Zune Talk" @ 03:00 AM
"Like many Microsoft Corp. employees, Kyle Hopkins and his team bring years of experience to their jobs. Unlike many others, they won't be found debating the finer points of Windows coding or SQL Server database security. But if the subject is the musical similarities between the Germs and the Blood Brothers, then this is the right group. Hopkins -- also known as DJ "Kid Hops" on KEXP-FM -- leads a group of music experts, disc jockeys, producers, journalists and musicians responsible for editorial content and programming on Zune Marketplace. The online music service works with the Zune device, Microsoft's bid to take on Apple Inc.'s dominant iTunes and iPod combination."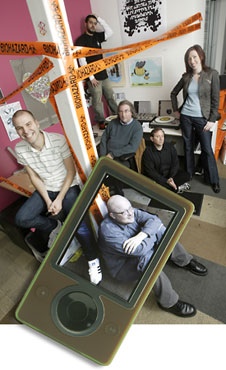 If you've ever wanted to know what it's like to be in the shoes of the folks behind the content found in online music stores, then look no further than
Seattle PI's trip
backstage with the Zune Marketplace team. You'll find that they're not your average group of geeks - in fact, far from it.
---