Thursday, September 14, 2006
Posted by Darius Wey in "Zune Talk" @ 09:42 AM
That's right. Today's Z Day - when all things Zune come out of the Microsoft offices and into the hands of the public. We've got official press information, pictures of the device (none of that blurry FCC stuff), and words straight from the mouths of folks on the Zune team.
First, what is the Zune project all about? Today, we start to realise that Microsoft's vision of "community" could not be any clearer. It struck gold with Xbox Live by connecting gamers worldwide. It plans to do the same with the Zune by connecting music fans worldwide, from the average music lover to the audiophile. All in all, these visions form this global picture of "connected entertainment". Quoting the words of Cesar over at the Zune Insider blog,
"Take MySpace, YouTube, Xbox Live, and every cool record store on the planet. Then add 1000 of your closest friends, and make it all accessible though a little device in your pocket. That's what we're doing with Zune."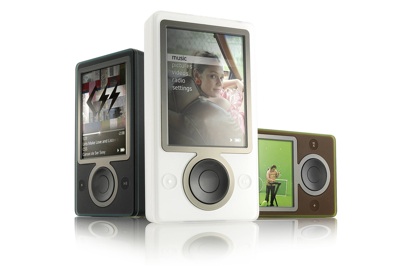 Moving on, what's in the Zune? Yes, it's confirmed. The Zune, available in three colours (white, black, and brown), is a 30GB media player with a bright 3" LCD - that's enough storage for up to 7,500 songs, 25,000 pictures, or 100 hours of video. You can create playlists and you can create slideshows, but more importantly, package all of your different media into different recommendations and experiences that you can share with your friends. Directly related, the Zune features wireless connectivity, so you can share your media (yes, for the doubters among us - that's media in its entirety from start to finish) and play it back with limitations (up to three times in three days). Like what you see/hear? Flag it. Find it later. Buy it later. Sounds simple! And keeping with tradition, we all know of Xbox Live's download central as the Xbox Live Marketplace. The Zune's service will be called the Zune Marketplace, and it supports individual track or album downloads, and all-you-can-eat Zune Pass subscriptions (take that, Apple). The fun doesn't stop there. An integrated FM tuner is included, and it supports RDS, so not only can you pull audio from stations, you can view track information too.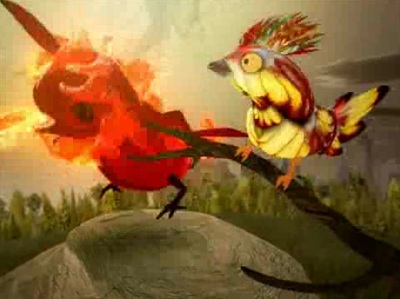 Enough rambling, though. Jason has posted the press information in the previous post. There's oodles at
Zune Insider
to absorb. Head over to
Coming Zune
and check out the updated clip (be prepared for a raging bird). And of course, we'll be keeping you updated throughout the day, so keep your eyes and ears (it's all about the audio, right?) locked on
Zune Thoughts
.
---