Thursday, January 3, 2008
Posted by Rocco Augusto in "Zune Talk" @ 01:42 PM
This week's podcast choice is Morgan Webb's (G4, TechTV) "
WebbAlert
". This short and sweet video podcast sums up the days technology worthy news in less than 5 minutes. While I cannot see this replacing "Geek Brief TV" for me anytime soon, I have been
really
impressed with the quality of the podcast for the past few weeks and feel it deserves its spot as our "
Podcast of the Week
".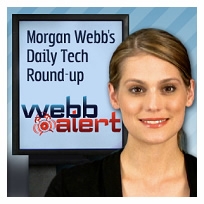 To subscribe to the above mentioned podcast, please visit the following link:
---