Friday, January 19, 2007
Posted by Jason Dunn in "Zune Talk" @ 05:00 PM
Two random quirks for the day related to the Zune that I thought it were funny. First, I was browsing Amazon.com and chuckled when I saw this: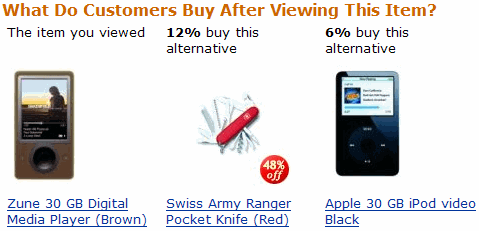 Apparently the Swiss Army Ranger Pocket Knife is the real market share winner! Next, I was on another Zune site and the Google AdSense ad that came up sure promised a lot: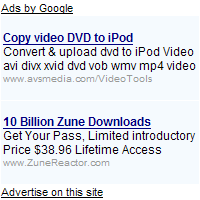 10 billion downloads? Even if you combined every commercial song and movie ever released, I somehow doubt you'd hit 10 billion. For some reason, I just don't trust that ad... ;-) Have a great weekend everyone!
---