Monday, December 18, 2006
Posted by Darius Wey in "Zune Software" @ 07:40 PM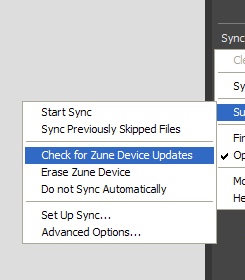 We took the opportunity to update three Zune devices today. We received an update notification with one Zune, but there was no notification love to be had with the other two. Instead, the update process had to be initiated manually via the "Check for Zune Device Updates" menu option.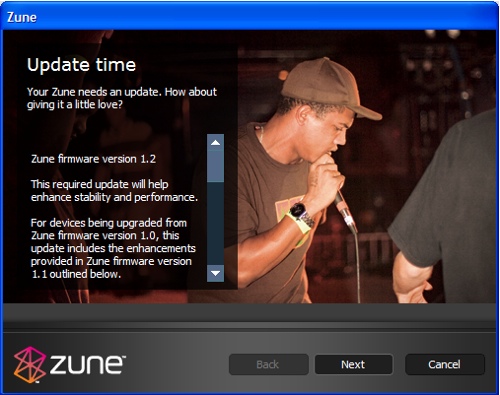 "How about giving it a little love?"
If there was love, we certainly weren't feeling it. With our fingers crossed, we were hoping for a better update experience from hereon.
Side note: Firmware 1.2 enhances the stability and performance of the Zune device. We took time out to perform a few quick tests to assess the validity of this claim, and to our delight, scrolling through content felt a lot faster than ever before.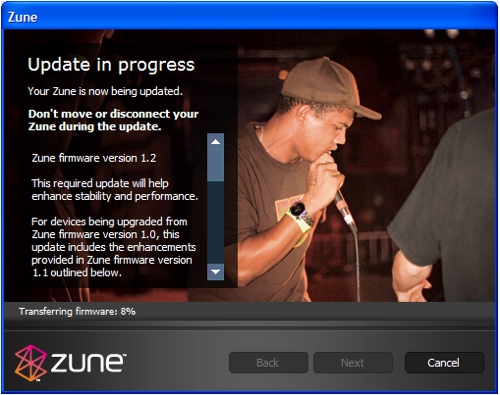 This is the moment where our hearts skipped a few beats, hoping that nothing would go wrong.
With the newly-downloaded firmware update transferred, it was time for a bit of flashing. We counted two reboots before the Zune was successfully updated.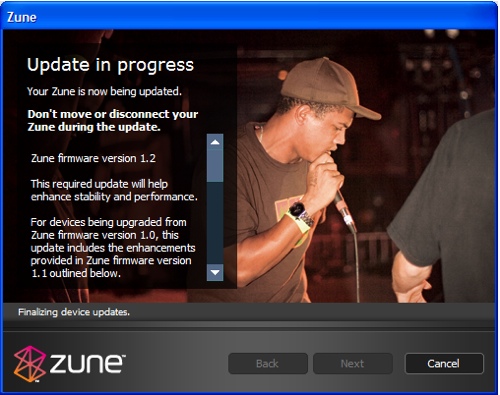 This window appeared after the update. Unfortunately, it was a little ugly. With one of the Zune devices, we were left staring at this "finalizing device updates" message for a good twenty minutes. Surely, it doesn't take that long to finalize an update, especially when there's no hard disk or internet activity.
We took a deep breath and hit "Cancel" - and all was golden.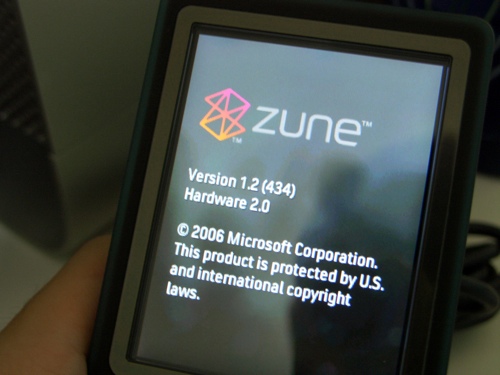 Cheers, Microsoft. We're thankful our Zune devices came out of this unscathed, but our stress-regulating adrenal glands aren't happy.
---