Monday, September 7, 2009
Posted by Jason Dunn in "Zune Accessories" @ 07:00 AM
Remote Control Quirks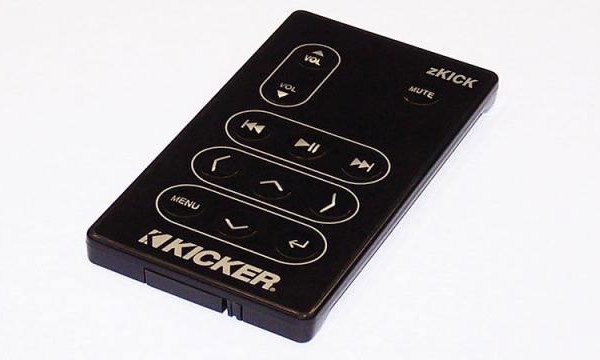 Figure 2: The remote control for the ZK500. Photo Courtesy of Kicker.
The remote is a bit strange - I found myself constantly picking it up backward because the KICKER logo and most of the buttons are found at the bottom of the remote. It might sound strange, but if you look at most remotes, the majority of the buttons are at the top and if there's space left over, it goes at the bottom - and I keep thinking that whenever I reach for the remote. You'd think the fact that the KICKER logo is upside down would serve as a big clue to me but more often than not I find myself looking at the top of the remote making sure that I can see the little infrared sensor.
The press and hold power button is probably the most frustrating thing about the remote - I can't think of any other remote control I have where I have to press and hold a button to turn something off or on. The buttons are comfortable enough when used a few times, but if you're trying to do complex navigation on your Zune, you'll find the buttons take a bit too much force to press and will likely end up with some tired fingers. It's great, however, that you can navigate everywhere on the Zune with the remote, unlike the Altec Langsing M604.
The Wrap Up: Snap It Up
As I said in the introduction, when the ZK500 was $350, it was a great-sounding Zune dock that was more expensive than the Zune itself and out of reach for most people. With the recent price drop - regardless of if you get it from Zune.net or Amazon.com - the ZK500 is an affordable great-sounding Zune dock. One thing of note: some people expect every speaker dock to have a battery-powered option, and the ZK500 lacks that feature. It's not an issue for me - every time I think of a battery powered boom box, Radio Raheem comes to mind - but based on a number of YouTube comments I've read on my CES video of the ZK500, this matters to some people. Interestingly, there's a carrying handle - I suppose to move it from room to room.
Despite some of the quirks with the remote - including the fact that there's no place to store it - the ZK500 earns my highest recommendation as an accessory for the Zune. It's a great product at a great price - and you can't ask for much more than that.
Jason Dunn owns and operates Thoughts Media Inc., a company dedicated to creating the best in online communities. He enjoys photography, mobile devices, blogging, digital media content creation/editing, and pretty much all technology. He lives in Calgary, Alberta, Canada with his lovely wife, and his sometimes obedient dog. He loves a good A Capella song!

Do you enjoy using new hardware, software and accessories, then sharing your experience with others? Then join us on the Thoughts Media Review Team! We're looking for individuals who find it fun to test new gear and give their honest opinions about the experience. It's a volunteer role with some great perks. Interested? Then click here for more information.

---