Friday, May 9, 2008
Posted by Jason Dunn in "Zune Hardware" @ 01:30 PM
"At Zune Blogger Day today we got an inside peek inside the Zune and I mean an inside peek. We were there to celebrate the Zune Spring Update Version 2.5 but the Zune team got a bit creative and threw us a few other tidbits.
Here's a look at all things "inner" Zune."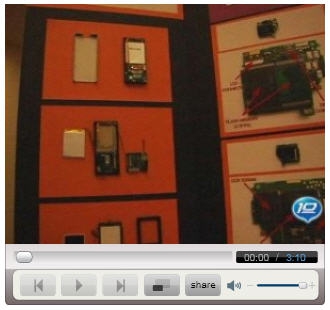 Channel 10 has, sadly, gone over to an all-Silverlight video embedding approach, so I can't embed the video (there's just not enough people with Silverlight out there yet). Here's a
direct link to a high-quality WMV version
of the video.
---